Öhlins 48mm MX Front Fork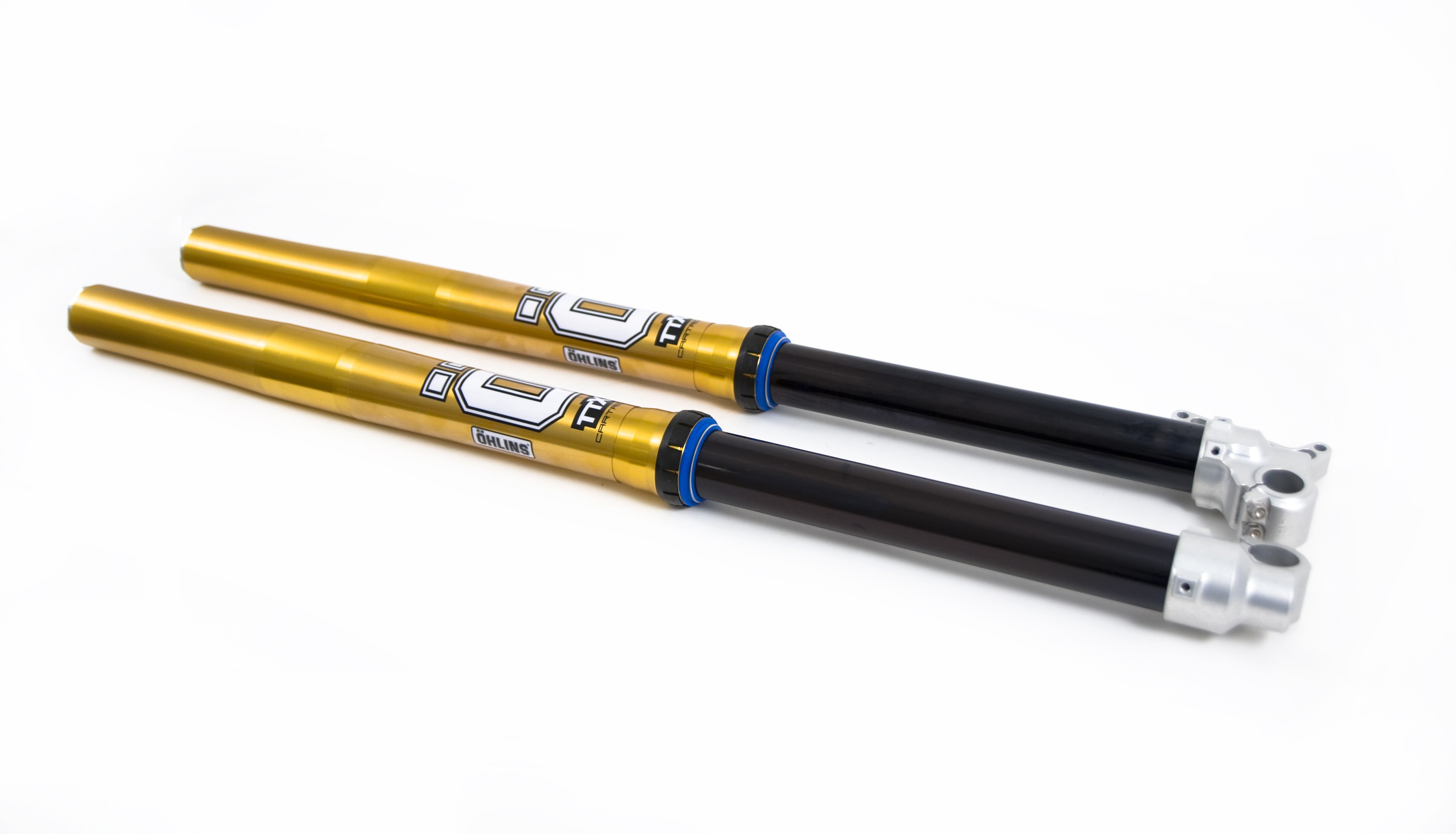 Description
This new cartridge kit has an overall better main piston performance due to new springs fitted. An improved and better seal means less fading when riding and we have changed the top-out rubber to minimize the risk for top-out noise.
One big improvement is the redesigned check-valve unit which makes the fork stay up in stroke without feeling too hard. This further improves the overall performance of the new front fork.
The cartridge kit continues to be surrounded by a 48 mm DLC coated innertube and new outer tubes.
Unique and further improved cartridge kit with Öhlins TTX22 design
New springs fitted
All-in-one package
48 mm DLC coated inner tubes
Designed to be used with Öhlins fluids and spare parts
Available for most major MX and Enduro models