Öhlins ORQ 18/50
A high performing Off-road damper in the Öhlins ORQ series.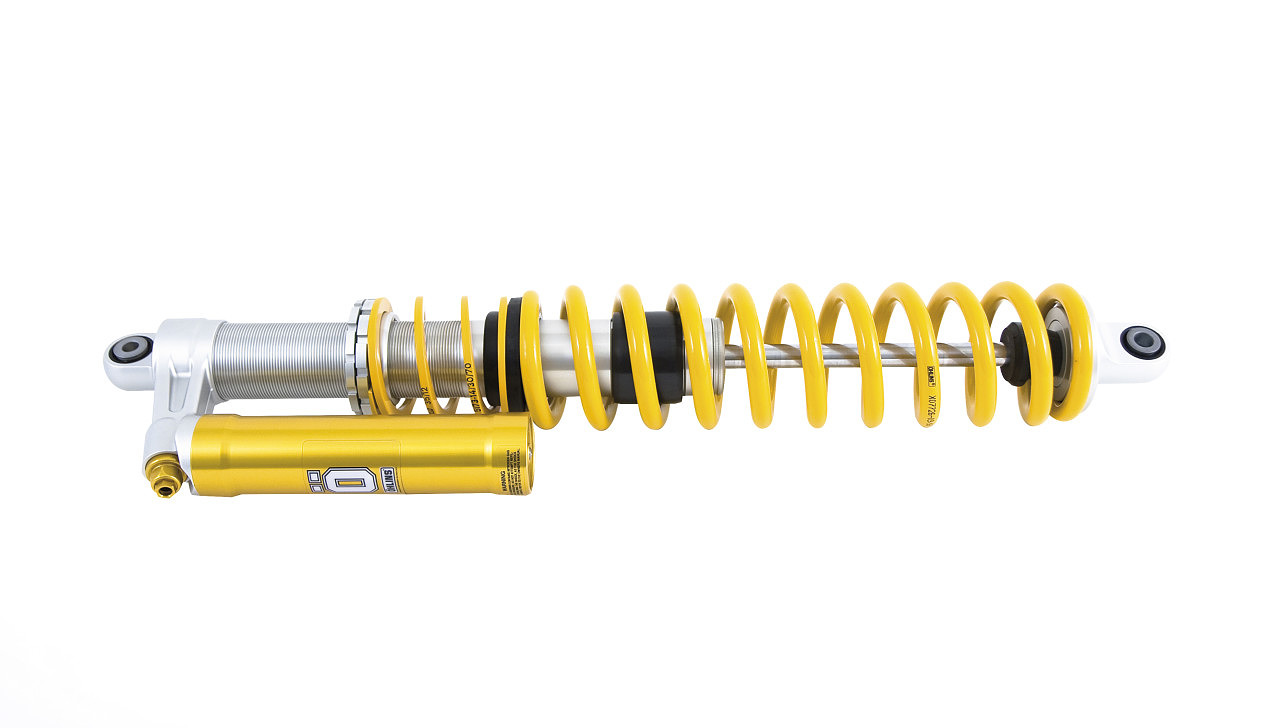 Description
The ORQ 18/50 from Öhlins is suitable for off-road and rally raid and features a 50 mm piston and 18 mm piston rod. The whole design is very robust to withstand the high forces and demands presented in off road such as rally raid and similar events.
Details such as ball joint and the rebound adjustment has been reinforced and dimensioned for this application. The ORQ 18/50 also features the improved PDS, Progressive Damping System, from Öhlins rally dampers. It's available in three lengths but cylinder tube and shaft blanks which make it possible to custom build dampers with up to approx. 350mm stroke are also available. Also longer PDS components, adjustment shaft and a length calculation program are available, see last page in Spare Part List for all optional components. Piggy back cylinder head will be available as optional component which makes it possible to rebuild a hose damper to Piggy back.
50 mm piston
PDS (Progressive Damping System)
Three-way adjustable, two-way compression and one-way rebound
Robust design
Light weight aluminum body
Available in Three lengths
Also possible to custom build up to 350 mm stroke
Piggy back cylinder head available as optional component to rebuild a hose damper to piggy back version