Öhlins DH38 Downhill Race
From the initial concept to being ridden to double World Champ wins in a single year, everything about the Öhlins DH38 Race Fork is fast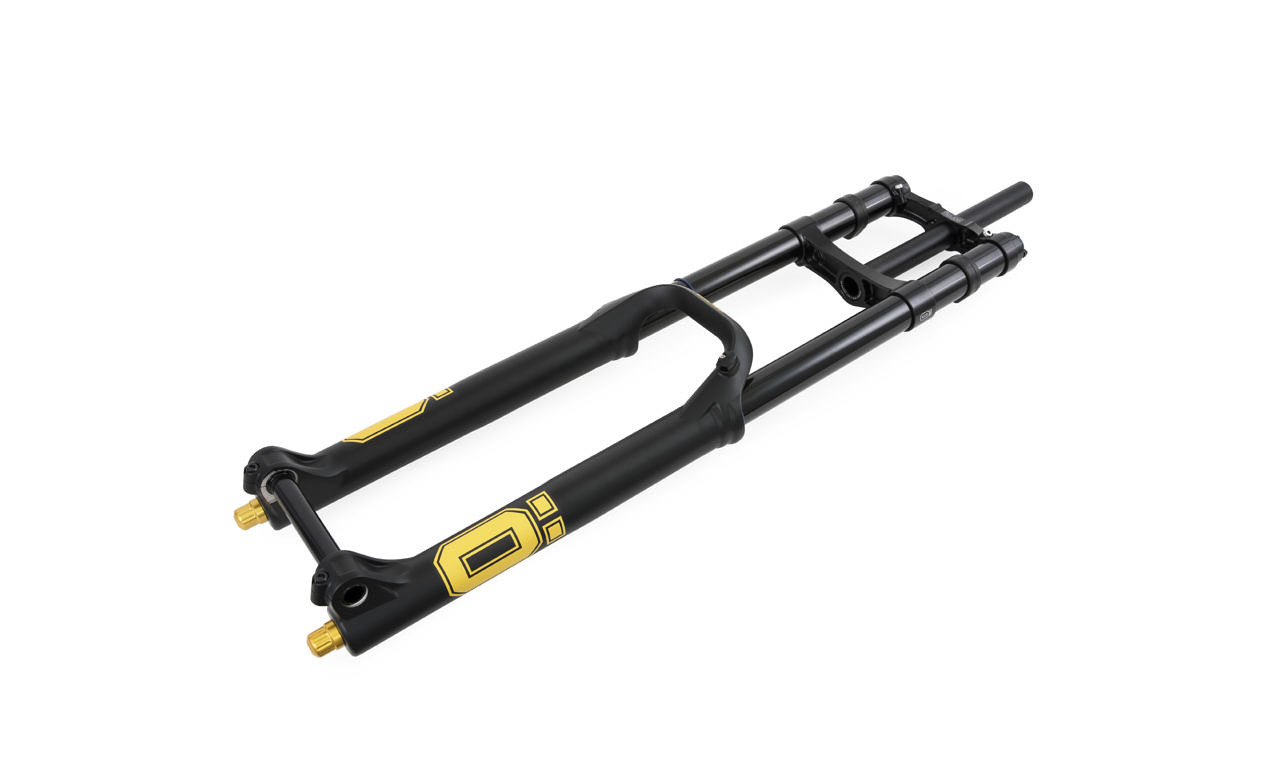 Description
When races are decided by thousandths of a second, there's no room for an error. The DH38 triple clamp race fork gives the next level control that will ensure you're faster than the competition. Whether you're racing between the tape or hitting that next gap on your favorite run, this fork gives you the support and control to push further, faster and harder than anything you've ever ridden before. The DH38 has more pistons, more tubes and more offset options than you knew you wanted.
The DH38's TTX 18 cartridge features a downhill-optimized 18mm piston for improved small bump sensitivity and maximum levels of tire traction. The twin-tubed system also provides increased damping pressure bandwidth for superb damping valve response and sensitivity.
Whether racing or at the bike park, the DH38's adjustment range is specifically designed for gravity riding, giving riders 15 clicks of low-speed compression and low-speed rebound, with five clicks of high-speed compression for easy set-up and on-the-fly adjustment. The twin piston, three chamber, air-spring system is isolated from the upper tubes to reduce pressure build up in the head and ensure consistent performance over even the longest runs.
All Öhlins suspension components are designed to be as easy to maintain as possible and the DH38 Race Fork is no exception. To see how to set it up, check out the video here.
Just like every product fitted with TTX damping technology, the DH38 has a race-proven settings bank giving access to a huge range of options for tuning the damper to suit any specific rider, bike or riding style.
TTX-technology
180-200 mm travel
Independent air spring system
Independent damper system
Designed for use with a 200/203mm disc
Uses the 110x20 Boost DH hub standard
SKF wiper seals
38mm upper tube diameter for added strength
Various offsets available to suit your ride - 46/50/54/58mm
Compatible maximum tire sizes 29 x 2.8 and 27.5 x 3.0
E-bike approved
Race proven setting bank
Motocross inspired dual clamp floating axle